L'entre-deux mondes Artbook
"L'entre-deux mondes", Artbook regroupant tous les dessins à la mine de graphite par MinaMH. Un univers entre deux réalités à découvrir.
Artiste : Mina Magnenat (MinaMH)
Contrairement à ce que l'on peut penser au premier abord, les dessins ne sont pas vraiment en niveaux de gris. Le papier texturé est parfois blanc, parfois écru. La mine de graphite, selon la marque utilisée, semble tantôt grise, tantôt brune.
Contrary to what one might think at first glance, the drawings are not really in greyscale. The textured paper is sometimes white, sometimes ecru. The graphite pencil is sometimes grey, sometimes brown, depending on the mark used.
C'est avec fierté et émotion qu'XyZèbre sort le livre de MinaMH : "L'entre-deux mondes".
Quatre ans après le décès de l'artiste, ce livre-hommage regroupe les dessins réalisés à la mine de graphite entre 2015 et 2017 qu'elle avait publiés sur son compte instagram. 
La mise en page est assurée par Flavia Munafò, puis supervisée par Emmanuelle Magnenat (fille de MinaMH).
Un mélange figuratif, abstrait avec un zest d'anatomie et d'architecture. Un univers surprenant.
Vous découvrirez aussi quelques œuvres inédites dans ce livre.
With pride and emotion, XyZèbre publishes MinaMH's book: "The in-between Worlds".
Four years after the artist's death, this tribute book gathers the graphite drawings she made between 2015 and 2017 and published on her Instagram account.
The layout is by Flavia Munafò, subsequently supervised by Emmanuelle Magnenat (MinaMH's daughter).
A mix of figurative and abstract with a touch of anatomy and architecture. A surprising universe.
You will also discover some unpublished works in this book.
Si vous avez envie d'acquérir cet ouvrage, vous pouvez le commander en exclusivité sur notre boutique Etsy (Basic Creation).
If you would like to buy this book, you can order it exclusively from our Etsy shop (Basic Creation).
Livraison gratuite internationale – Free delivery worldwide.
A4, format papier, couleur, imprimé en Suisse
A4 size – paperback – colour – printed in Switzerland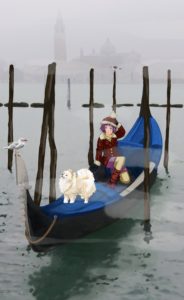 E-Maniak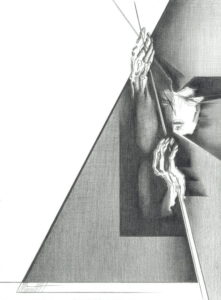 MinaMH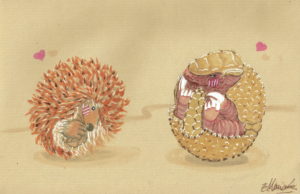 E-Maniak
A series of 31 drawings inspired by everyday life, embodied by animals. Discover funny or poetic scenes that accompany your own daily life.Voir la page →
Lire la suite »